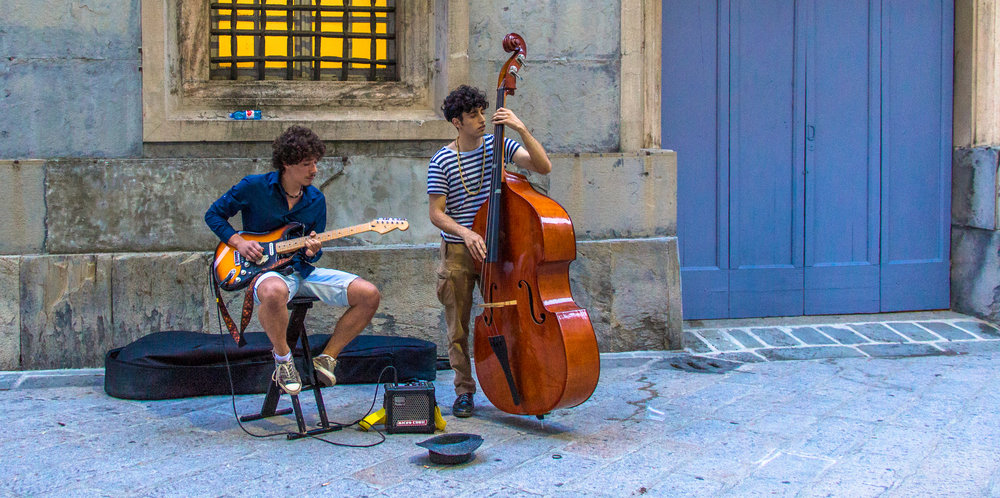 In altehrwürdiger Tradition eines Straßenmusikanten stellen wir unseren Gitarrenkoffer vor uns auf oder lassen den "Hut" in die Runde gehen. 
...ned ollas, wos an Wert hod, muaß a an Preis hom

W. Ambros
Ihr habt am Picton.place Marktplatz die Möglichkeit praktisch jedes Produkt als freiwillige Unterstützung zu deklarieren. Das kann natürlich ein karitatives Projekt sein. Aber auch CDs und Downloads können auf Basis einer freiwilligen Spende verkauft werden. Die Käufer wählen sich ihren Preis, den sie zahlen können oder wollen selbst aus und legen das betreffende Produkt in den Warenkorb.

Wie bei allen Spendenaktionen verrechnet picton.place jetzt in der COVID19 Zeit auch hier keinerlei Verkaufsprovision "Give the money to the musicans"