Best of Pullman City - CD review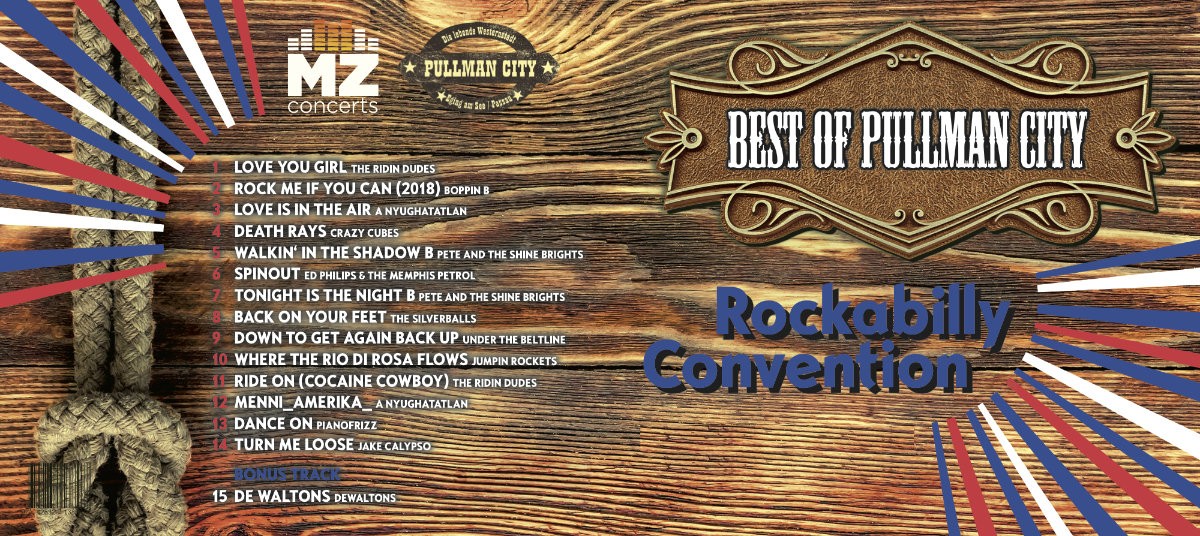 Am 27.9.2018 startet die diesjährige Rockabilly Convention auf dem Gelände der Pullman City. Dieses Festival findet jährlich statt und lockt Rockabilly- & Rock'n'Roll Fans ebenso, wie Musiker und Rock'n'Roll Bands aus ganz Europa. Dieses Jahr wird im Rahmen dieses Festivals die "Best of Pullman City" CD präsentiert, die wir in der Picton.place Redaktion vorab hören durften.
Mit Sample CDs ist das ja oft so "eine Sache"... 2, 3 Bands, die dich interessieren, der Rest ... naja. Dem entsprechend unaufgeregt waren wir beim Download der Soundfiles. Das sollte sich jedoch beim Drücken des PLAY-Buttons ändern.
Wenn du die Augen schliesst hörst du hier eine Gitarre wie von Brian Setzer, die Stimme von Elvis, einen Jerry Lee Lewis, Songs, die genauso gut von Carl Perkins oder Gene Vincent stammen könnten ... und das alles "made in Europe" 2018. Nicht verstaubt, nicht antiquiert. Mit dieser CD gelang es dem "The Ridin Dudes Records Austria" Plattenlabel, namhafte Bands auf einer CD zu versammeln, gleichsam als Standortbestimmung des modernen europäischen Rock'n'Roll.
Wir haben die große Freude, diese CD schon vor der offiziellen CD Presentation im Rahmen der diesjährigen Pullman City Rockabilly Convention am 27. September als Download im Store zu haben. Und das zum sensationellen "early bird"-Preis von € 7,70.-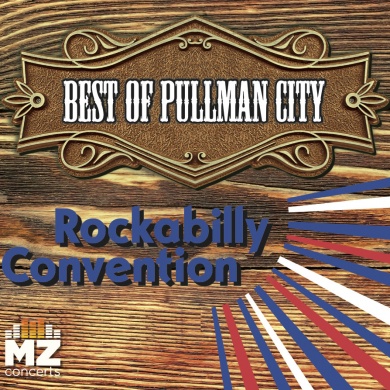 Das Who is who der Rockabilly Convention in der Pullman City aus Deutschland, Österreich, Italien, Ungarn und Frankreich geben sich auf dieser CD ein Stell dich ein und sorgen für eine Produktion der Extraklasse.
Als Initiatoren, Sponsoren und Unterstützer dieses Projekts seien genannt:
20 Rockabilly Bands spielen auf 3 Bühnen Rock 'n' Roll- & Rockabilly-Musik. Für echte Rockabilly / Rockabella & Rock 'n' Roller ist die Rockabilly Convention ein Muss.
Ähnliche Beiträge
Kommentare
Derzeit gibt es keine Kommentare. Schreibe den ersten Kommentar!